Monday May 01, 2023
Being Gay was My Curve Ball! w/ Midge Noble
Welcome back everyone!  I am Midge Noble, the host of the GAY with GOD! podcast and the Resiliency coach/owner of Gay with God. Until the website catches up with my changes, you can still check me here: Midge's website
In today's episode I talk about resiliency and how being gay was my curveball.  What does that mean?  Take a listen and learn how you can become resilient if you don't think you are. Now is the time to be, stay, or become resilient because our community will not be erased!
 My Memoir, GAY with GOD, Reclaiming my Faith, Honoring My Story is available with incentives for pre-sale at gaywithgod.com and is scheduled to be published in October 2023
NEW Monthly Q & A Ask Me ANYTHING! Next live meetup is April 13th, 2023 on zoom. Go to the GAY with GOD! FB group for the link or to my private FB page to find the zoom link.
Your PREORDER link for the manuscript is: gaywithgod.com
Connect with Midge
ARE you Ready to step into your authenticity? Click the link below!
Complimentary Session, FREE, yep, Totally Free!
GAY with GOD! on Apple/ Thanks for leaving a review!
Comments
(2)
To leave or reply to comments, please download free Podbean or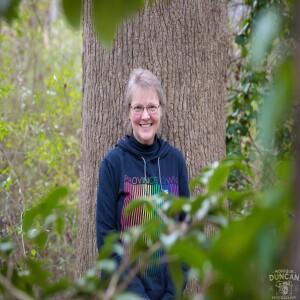 Thank you! I appreciate you!🙏🏼💜
Midge, this was a great Podcast, so encouraging. Thank you. I felt like I had a friend in my living room!