Monday Oct 09, 2023
GAY with GOD! Exclusive! Jenn T. Grace Interviews Midge Noble
.
Jenn T. Grace is an award-winning author, nationally recognized speaker, and savvy publishing strategist. Jenn is the founder of Publish Your Purpose, the acclaimed hybrid publishing company that gives first-time authors the secrets to getting their books written, finding an eager audience & marking their place in the publishing world. Her most recent book is titled Publish Your Purpose, A Step-by Step Guide To Write, Publish, and Grow Your Big Idea. Publish Your Purpose
Midge Noble is the host of the GAY with GOD! podcast, an online resiliency coach, speaker and author of two children's books and her memoir titled Gay with God, Reclaiming My Faith, Honoring My Story. Gay with God, Reclaiming My Faith, Honoring My Story
**** THANK YOU for writing a review!/ Here is your FREE eBook link****
In today's episode, Jenn interviews Midge about her Gay with God memoir, delving into the emotional parts of her story and the overall experience of the writing process. We talk about Chapter 18, Broken Trusts and how that chapter was almost too emotional to relive.  Midge's why has always been to save the life of any person who feels suicidal as they try to reconcile their faith and their sexuality. Midge emphasizes that she is not here to convert anyone but to let everyone know that she found her way back to the God of her understanding and invites others who want the same to know they are beloved by God and they too can be in relationship with the God of their understanding.  
Connect with Jenn
www.LinkedIn.com/in/JennTGrace
Connect with Midge
Complimentary Session, FREE, yep, Totally Free!
GAY with GOD! on Apple/ Thanks for leaving a review!
BE a GUEST on the GAY with GOD! podcast!
Comments
(2)
To leave or reply to comments, please download free Podbean or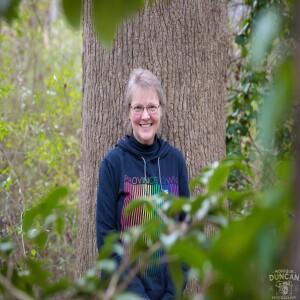 Your support means so much !