Monday Nov 13, 2023
Meet Ellen Patnaude!
Ellen Patnaude has always been fascinated by how a
person's nature and nurture combined causes them to

interact with the people around them. She is a Detroit,
MI native and graduated from Alma College with a BA
in Biology & French. She thought she wanted to be
Jacques Cousteau, but her first few science-based jobs
pointed clearly towards working with people. She
worked for several years as a community organizer in
Indiana and Ohio. Returning to Michigan in 2005, her
reputation followed her for challenging people to see
and be a better version of themselves, and the phone
started ringing. Since then, Ellen has built an
internationally recognized company supporting
individuals and teams in improving everyday important
interactions. She recently published a new book, "I Thought You Knew... Confessions of a Chronic Assumer (and How to Stop Guessing your way through Important Interactions)", available through your favorite online bookseller or her company website.
Ellen is a credentialed PCC-level Executive Coach (from the International Coach Federation
(ICF), and certified in multiple assessment tools, including the AcuMax Index®, MRG's
Leadership Effectiveness Analysis LEA360® and Leadership Culture® assessments, Genos
International's Emotional Intelligence toolkit, and Equine-Guided Learning practices from
Innovative Horizons. Her company has recently been certified as an LGBTQ+ owned business.
Ellen lives in mid-Michigan with her wife, Dani, at least one and as many as three teenagers at
any given time, three cats, and a dog with way too much energy.
Connect with Ellen
Websites
Twitter
I am an affiliate of Keith Brown
Comments
(2)
To leave or reply to comments, please download free Podbean or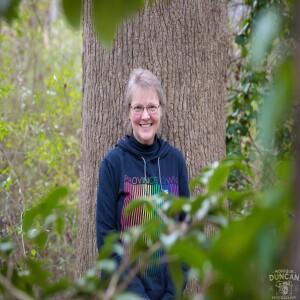 Thank you very much! There will always be light!
this was so good and so encouraging that there is light at the end of the tunnel xx